Specialist
At my clinic, I practice
General medicine encompasses all aspects of human health, including the diagnosis and treatment of diseases as well as health management for patients of any age or sex, regardless of the specific type of health issue.

Internal medicine is a branch of medicine that deals with the diagnosis and non-surgical treatment of diseases of the internal organs.

Cardiology is a subspecialty of internal medicine that deals specifically with diseases of the cardiovascular system.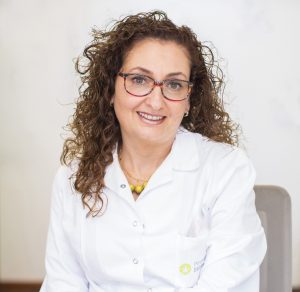 Prim. Diana Haoula, M.D.General medicine | Internal medicine | Cardiology
I specialise in the following medical practices
Cardiac ultrasound
Ultrasound of the carotid  arteries
Ultrasound of the thyroid
ECG and long-term (Holter) ECG
Ergometer (Stress Test)
Duplex sonography of peripheral vessels
Spirometry (Respiratory Test)
Nutrition counselling
Driving licence certification
Pacemaker Implantation and Control
Cardiologic Psychosomatics
other affiliations
Head of service of internal medicine department. Outpatient Clinics Döbling
Medical Advisor, OPEC Fund for International Development (OFID), 1010 Wien
Grader for the European Association of Cardiovascular Imaging (EACVI-Certification)
Diploma in sports medicine
Private insurance only.
Appointments set up and confirmed via telephone.
Ordinationszentrum Döbling

(vis-à-vis Privatklinik Döbling)

Heiligenstädter Straße 46-48

A 1190 Wien | Vienna | فيينا

Tel | Fon | +43 660 2277527

Fax | Fax | +43 1 36066 8008

+هاتف: 2277527 660 43

+فاكس: 8008 36066 1 43
Do you want to send me a message?